Explore Your Boundaries was inspired by the desire to create adventures close to home, a way of seeing the familiar in unfamiliar ways. Mark Beaumont, Guinness World Record holder for the fastest circumnavigation by bike, and Markus Stitz, singlespeed round the world cyclist and filmmaker, mapped 24 Scottish council boundary routes to encourage people to stay active, whether cycling or walking, and to inspire adventures that started and finished at their front door. To create the routes, they uploaded the council boundaries GPX files onto the mapping platform Komoot and matched them with the closest existing pathways. Taking those borders as inspiration, we mapped 24 routes ranging from 30 miles to 315 miles, covering the majority of Scotland's local authorities, which are all included in the collection below. Craig Thompson helped us mapping a route around Aberdeen.
2022 – Explore Your Boundaries Argyll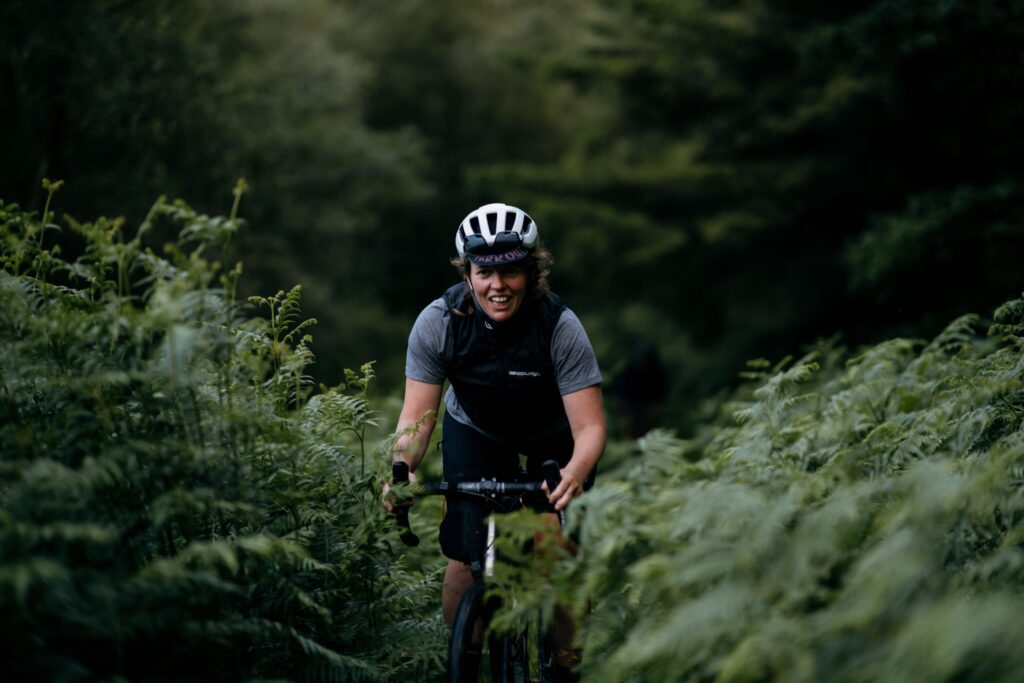 In 2022 you can join round the world cyclists Mark Beaumont, Jenny Graham and Markus Stitz on their 560-mile (900km) journey on their gravel bikes as well as ferries, boats, kayaks and packrafts to travel along the boundary of Argyll and explore its rugged coasts and beautiful scenery in May, June and July. It is a key feature of Wild About Argyll's Pedaddling campaign, with funding from VisitScotland and sponsorship from Schwalbe Tyres UK, which is showcasing the wealth of people-powered adventures available to the novice and the enthusiast across the breadth of Argyll and the Isles, easily accessible by public transport.
Find out more about Wild About Argyll's Pedaddling activities here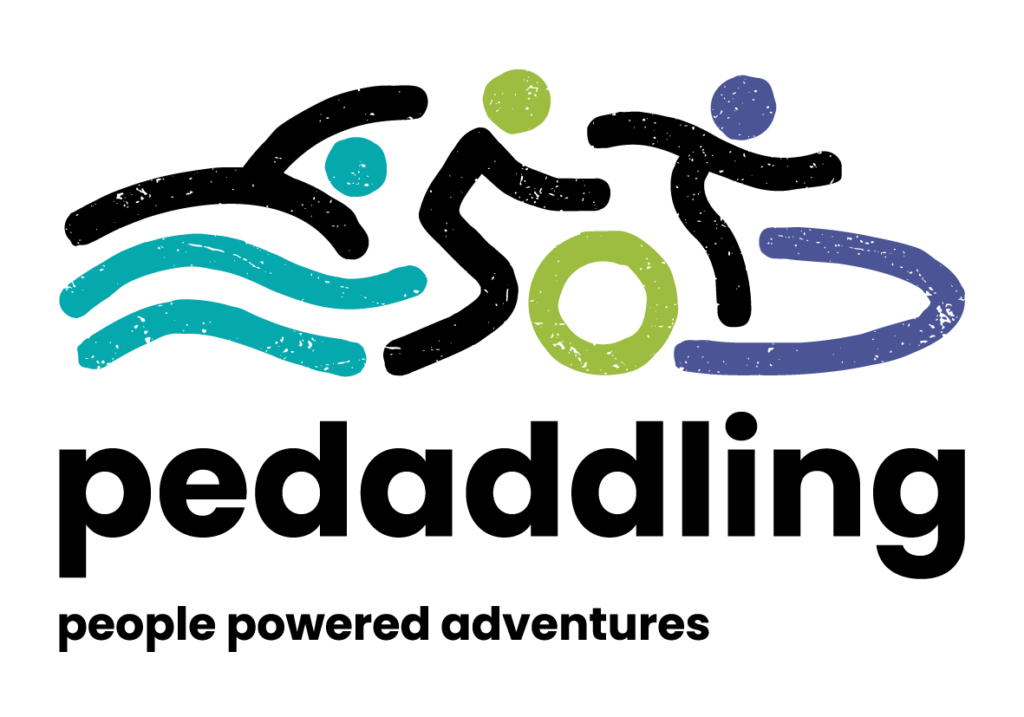 Explore Your Boundaries Argyll in the Media (Selection)
17 Feb 2023 – Inverness Courier – Mark Beaumont pushes the limits as he heads to the Highlands to talk North Coast 500, gravel riding and more
10 Feb 2023 – Press & Journal – Record-breaking cyclist Mark Beaumont heads to Inverness's Eden Court later this month
23 Jan 2023 – Press & Journal – Home is Where the Trails Are: New film showcases 165-mile bike journey through the Cairngorms
14 Oct 2022 – Bikerumor – Video: Explore Your Boundaries – Argyll and The Isles explores Scotland's Adventure Coast
2 Sep 2022 – Much Better Adventures – The new 500-mile Cycling Route Around Argyll and the Isles
29 Aug 2022 – International Mountain Bike Magazine – Gravel Short Documentary: Explore Your Boundaries – Argyll Scotland
25 Aug 2022 – Gravel-Coillective – Argyll und die Inseln – Schottlands wilde Küste per Gravelbike entdecken
25 Aug 2022 – Gravelcyclist – Round the World Cyclists explore Scotland's Adventure Coast in a New Film
22 Aug 2022 – Velojournal – Wetter, Wasser, Wunderland
14 Aug 2022 – Press & Journal – Why are these round the world cyclists exploring boundaries in Argyll?
13 Aug 2022 – Oban Times – Round the world cyclists explore Scotland's Adventure Coast in a new film
10 Aug 2022 – Base – BIKEPACKING SCOTLAND'S ADVENTURE COAST
9 Aug 2022 – Bikepacking.com – EXPLORE YOUR BOUNDARIES – ARGYLL & THE ISLES (VIDEO)
8 Aug 2022 – Gravelunion – #midweek movies – Explore your boundaries – Argyll & The Isles
13 May 2022 – Visit Scotland – Round the world cyclists explore Scotland's Adventure Coast
08 May 2022 – Spokesman Podcast – Explore Your Boundaries
08 May 2022 – off.road.cc – Jenny Graham joins Mark Beaumont and Markus Stitz for an Argyll adventure
A note of caution. Different to other Bikepacking Scotland routes we could only test ride the Edinburgh, Midlothian, Clackmannanshire, East Lothian, Falkirk and Glasgow routes so far. For all other routes we have used Komoot and Open Cycle Map to map and review them on a computer, and also used our knowledge from other rides or projects like mapping the Perthshire Gravel Trails, John Muir Way or routes in the Cateran Ecomuseum.
Those routes are suggestions to inspire your own routes. Please act responsibly as set out in the Scottish Outdoor Access Code. Some councils are still missing from the collection, so if you want to map and share a route, use the feedback from below to get in touch.
Below you'll find images and videos from our joint rides.
Explore Your Boundaries – Edinburgh (Jan 2021)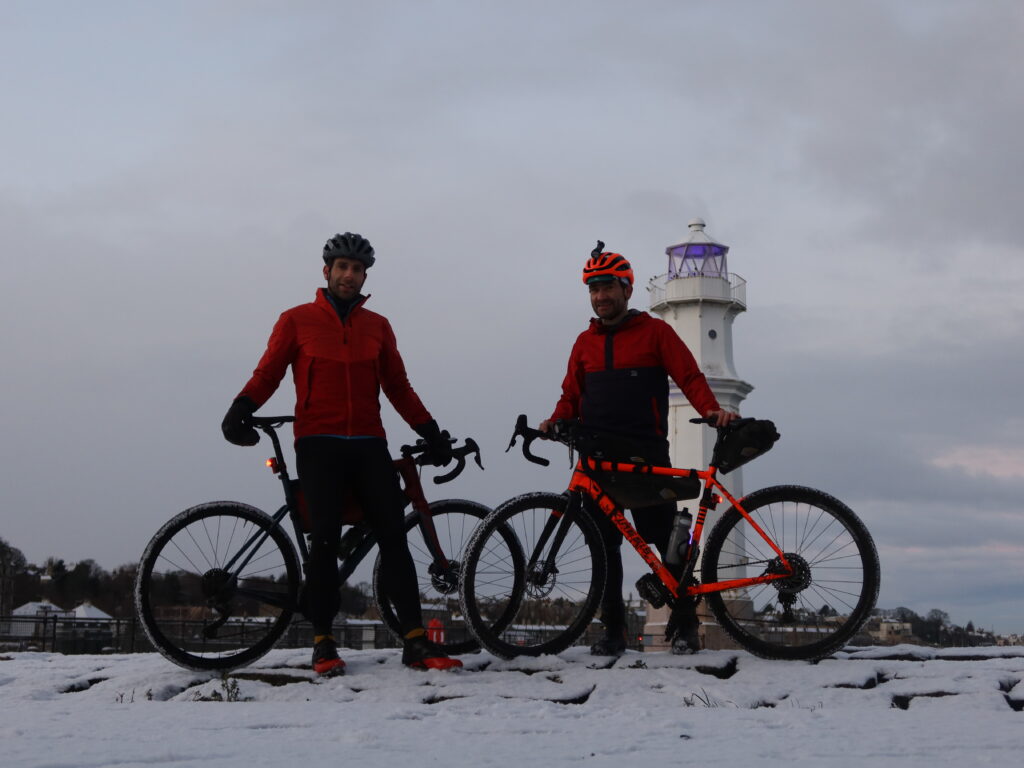 Explore Your Boundaries – Midlothian (Mar 2021)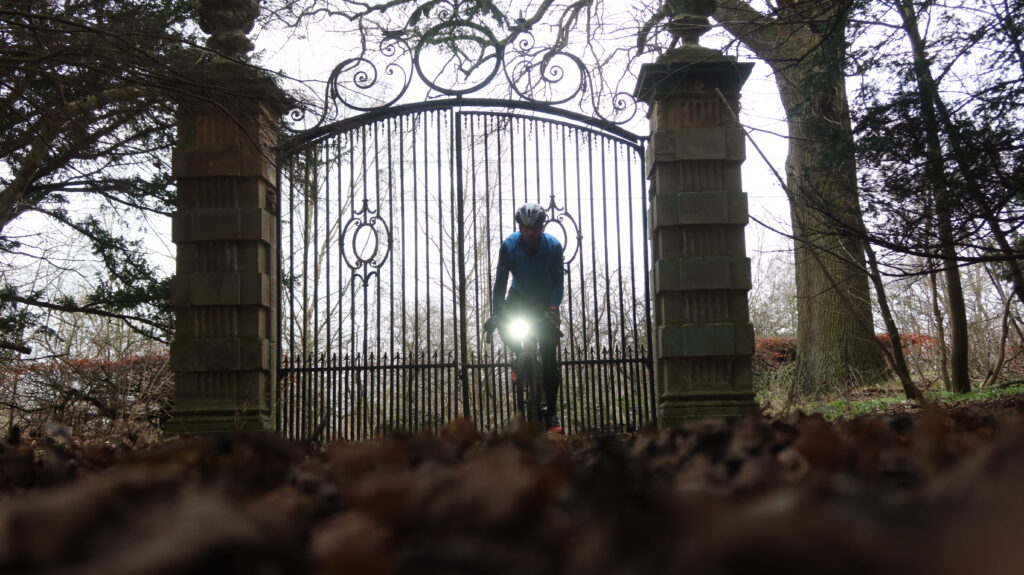 Explore Your Boundaries – Clackmannanshire (June 2021)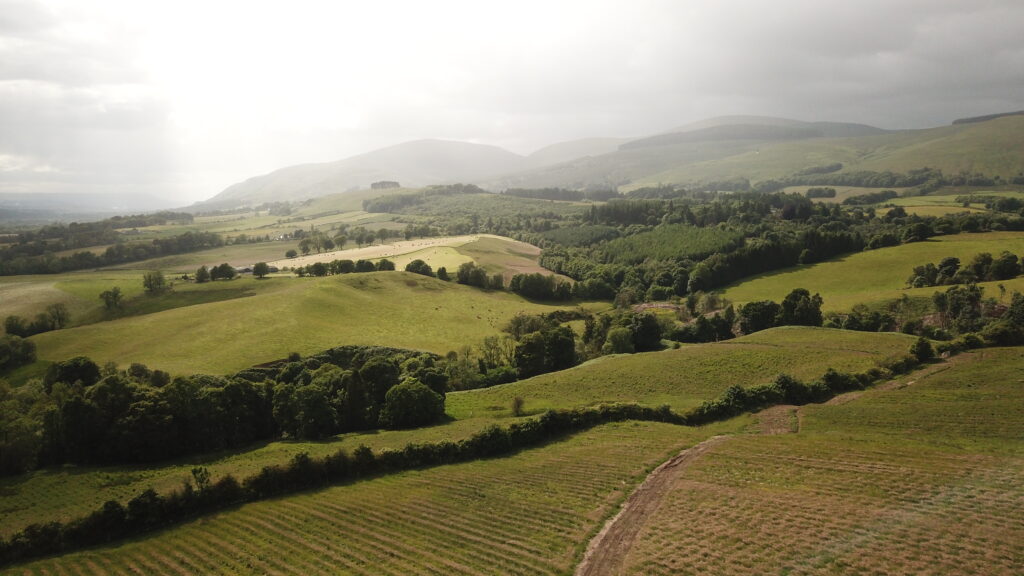 Explore Your Boundaries – East Lothian (July 2021)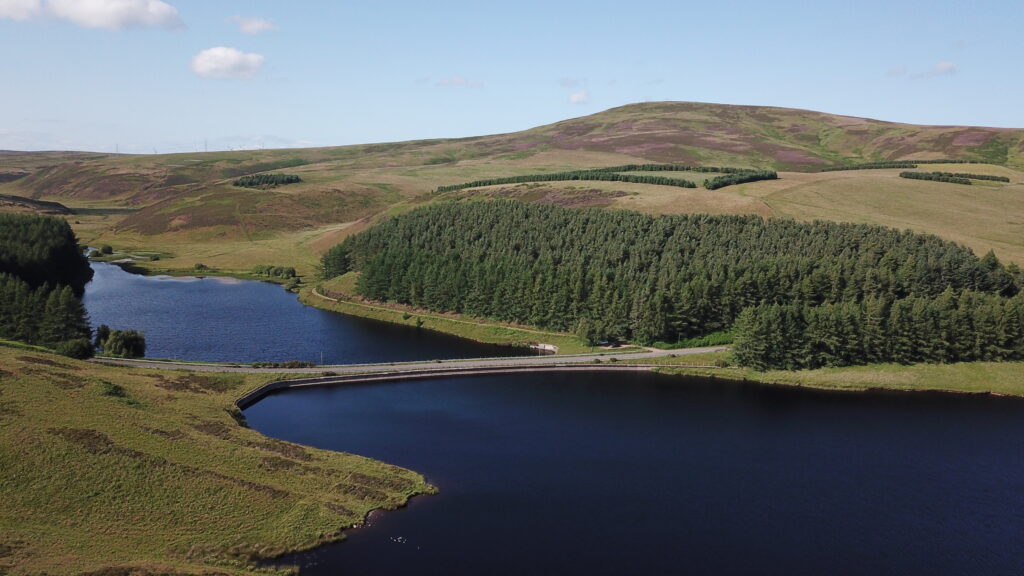 Explore Your Boundaries – Falkirk (Sep 2021)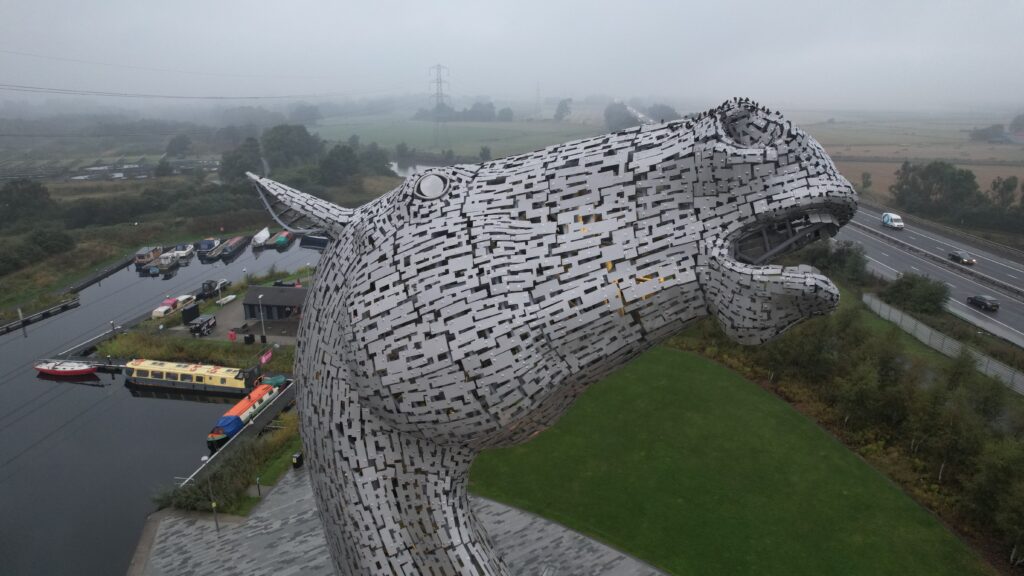 Explore Your Boundaries – Glasgow (Nov 2021)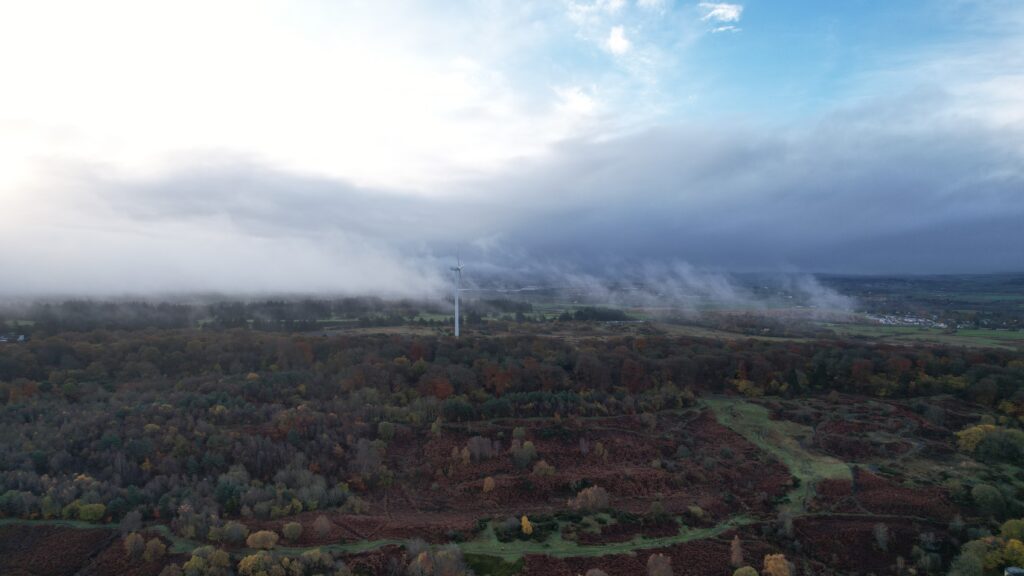 Explore your Boundaries in the media:
12 Apr 2022 – East Lothian Courier – Cyclists' documentary is showcase for East Lothian scenery
05 Apr 2022 – Much Better Adventures – Mark Beaumont on finding adventure close to home
27 Mar 2022 – The Scotsman – New film shows round-world cyclist Mark Beaumont tackling 'hard' council boundaries ride challenge
10 Mar 2022 – Cyclingtips – Adventure at home: A Scottish Journey to the Boundaries
8 Mar 2022 – Wild Scotland – Explore Your Boundaries – Cycling the Boundaries of Scottish Councils
26 Feb 2022 – Gravel Collective – Entdecke deine Grenzen
24 Feb 2022 – Yellow Jersey – Seeing the familiar in an unfamiliar way
24 Feb 2022 – offroad.cc – Watch now: Explore Your Boundaries
23 Feb 2022 – Base Mag – Explore Your Boundaries
23 Feb 2022 – Bikepacking.com – Explore Your Boundaries
23 Feb 2022 – UK Gravelbike Club – Explore Your Boundaries – A New Documentary by Mark Beaumont and Markus Stitz
22 Feb 2022 – Adventure Uncovered – Explore Your Boundaries – New documentary by Mark Beaumont & Markus Stitz explores gravel routes along four Scottish council boundaries
22 Feb 2022 – Alloa and Hillfoots Advertiser – Cycling documentary explores the boundaries of Clackmannanshire
22 Feb 2022 – Gravel Cyclist – Explore Your Boundaries: Documentary – Gravel Routes following the council boundaries of Clackmannanshire, East Lothian, Falkirk & Glasgow
12 Nov 2021 – The Scotsman – COP26: Round-the-world cyclist Mark Beaumont 'blown away' by beauty of Glasgow council boundary ride
27 Sep 2021 – The Scotsman – Scottish cyclist Mark Beaumont's bike challenge allows Scots to see home 'in a new way'
16 May 2021 – Biketourglobal – Radblog Rundfahrt im Frühling
14 May 2021 – Cycling UK – Explore Your Boundaries by bike
7 May 2021 – Cyclist – Cyclist Doorstep Rides, No5: komoot ambassador Mark Beaumont's epic gravel adventure around Edinburgh
22 Apr 2021 – Shimano Gravel – Home is only a feeling you get in your mind
17 Apr 2021 – The Courier – Explore your boundaries: New film charts lockdown adventures of cycling champions Mark Beaumont and Markus Stitz
9 Apr 2021 – Cyclingtips – The austere beauty of winter cycling
3 Apr 2021 – Discover Scotland Magazine – Ice day for a bike ride
1 Apr 2021 – Gravel Cyclist – Explore your Boundaries: A Markus Stitz & Mark Beaumont short film – the joys of winter cycling around Scotland's Capital
31 Mar 2021 – UKGravelbike.club – Explore your Boundaries – A Markus Stitz and Mark Beaumont short film highlighting the joys of winter cycling around Scotland's Capital
28 Mar 2021 – In de Kopgroep (NL) – Deze korte film laat zien waar fietsen echt om gaat
26 Mar 2021– off-road.cc – Video: Explore your Boundaries – Join Markus Stitz and Mark Beaumont on their Scottish winter epic
25 Mar 2021– Yellow Jersey Blog – Mark Beaumont – from world circumnavigation to backyard exploration
24 Mar 2021 – Bike Mag – Explore your Boundaries 2021
24 Mar 2021 – Gear and Grit – Explore Your Boundaries – Mark Beaumont & Markus Stitz
23 Mar 2021– Schwalbe Blog – Explore your Boundaries – A Markus Stitz and Mark Beaumont short film highlighting the joys of winter cycling around Scotland's Capital
23 Mar 2021– CyclingEurope.org – Mark Beaumont / Markus Stitz: Explore Your Boundaries
23 Mar 2021 – bikepacking.com – Explore your Boundaries (Film)
23 Mar 2021– The Radavist – Explore Your Boundaries: Mark Beaumont & Markus Stitz
17 Feb 2021 – Highland Drifter – Strictly Local (Aberdeen Route)
14 Jan 2021 – Yellow Jersey Blog – Explore your boundaries