A great weekend adventure that takes you from Dunkeld in Perthshire into the remoteness of the Scottish Highlands and back.
Nearest train station: Dunkeld and Birnam
Recommended bike: Gravel or mountain bike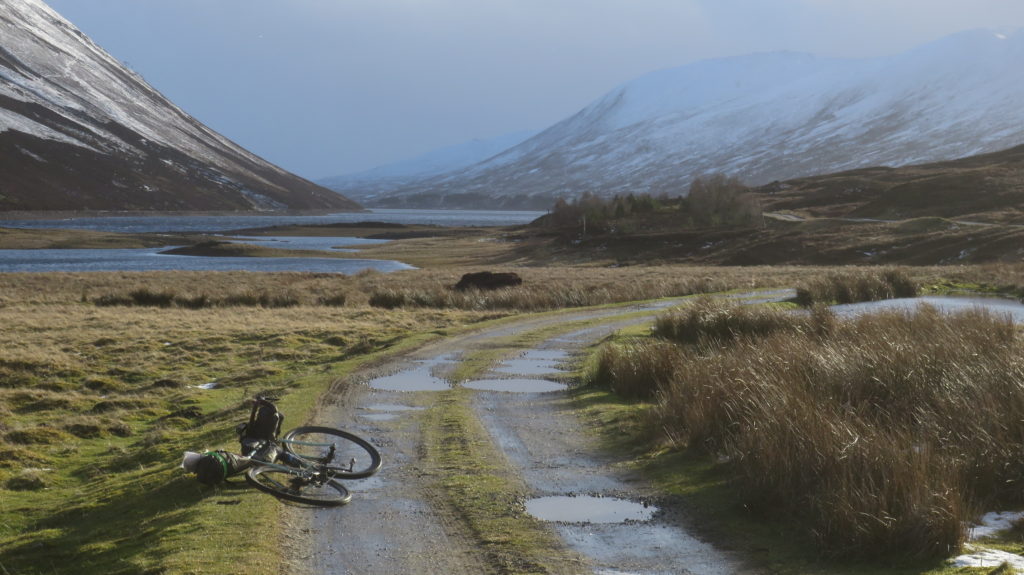 A two day gravel adventure starting and finishing in Dunkeld. You will follow the Sustrans Route 83 and 7 into Pitlochry, where the Escape Route Cafe offers great food and drinks. From there the route continues on NCN 7, where The Struan Inn near Calvine is another welcome stop for refreshments. At Dalnaspidal leaves NCN 7 and follows the Central Belter route an estate track on the shores of Loch Garry, before a hike-a-bike section takes you to another gravel road to the shores of Loch Rannoch. From here you follow the quiet roads to Kinloch Rannoch and along the Schiehallion Road to Dull, where the Highland Safaris Cafe is a welcome refreshment stop. Aberfeldy, just a few kilometres away, awaits you with The Watermill, another great cafe and one of Britain's best book shops for you, before the scenic cycle route takes you on gravel paths through Griffin Wind Farm and some single track through The Hermitage back to Dunkeld.